Bad publicity, as Nigerian singer Sky-B, fakes his death to gain attention
Reports that circulated on social media in the past 24 hours that the one-time popular Nigerian singer, Sky-B is dead has been confirmed to be false, as the singer is very much alive and only faked his death to gain public attention.
The "Ma Bebe" crooner decided to think out of the box and could only arrive at faking his death to gain publicity. Since after dropping his famous hit, "Ma Bebe" the one-hit-wonder has tried everything within and beyond his power to take the music space by a storm but has consistently failed. Be that as it may, he never thought about giving up.
He continued dropping new songs and trying to push his way through to the limelight again via his IG handle. But that method seemed to be working for everyone else except him. So he decided to tow the part of the dead like Skiibii once did and amazingly, it worked out for him. For the past 24 hours, news has been flying that Sky-B is dead and gone.
But it has now been disclosed that the singer is very much alive and shooting a movie somewhere in Owerri. Many have frowned at this stunt. But Sky-B couldn't care less about that, as he has now gotten what he had always wanted.
Share the post "Bad publicity, as Nigerian singer Sky-B, fakes his death to gain attention"
Things About Valentines Day You Should Know
Its Valentines Day is around the Conner and we know some romantic people have already started wrapping that special gift for their special one. Valentines Day is celebrated almost everywhere in the world, which means it is widely accepted. However, there is a reason, Valentines day came to be and many people probably don't know. If you're one them,
The most popular theory about Valentine's Day origin is that Emperor Claudius II didn't want Roman men to marry during wartime. Bishop Valentine went against his wishes and performed secret weddings. For this, Valentine was jailed and executed. While in jail he wrote a note to the jailer's daughter signing it "from your Valentine".
valentines day facts
– In the Middle Ages, young men and women drew names from a bowl to see who would be their Valentine. They would wear this name pinned onto their sleeves for one week for everyone to see. This was the origin of the expression "to wear your heart on your sleeve."
– In 1537, England's King Henry VII officially declared Feb. 14 the holiday of St. Valentine's Day.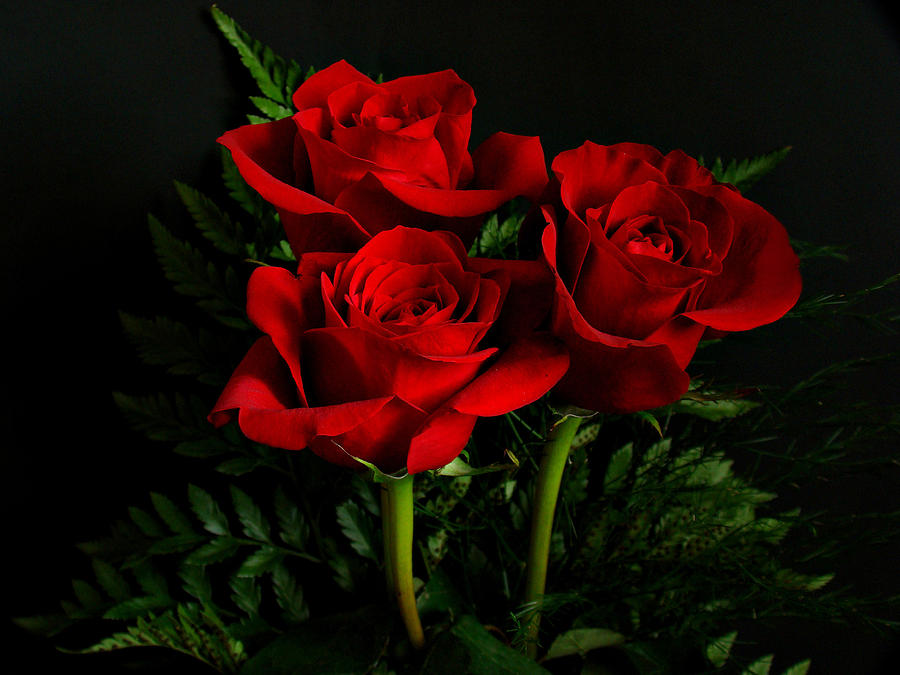 – The red rose was the favorite flower of Venus, the Roman goddess of love.
On average, men spend double the amount of money on Valentine`s Day gifts than women spend.
– Alexander Graham Bell, one of the primary inventors of the telephone, is credited with patenting the first practical telephone on Valentine's Day in 1876.
Every Valentine's Day, the Italian city of Verona, where Shakespeare's lovers Romeo and Juliet lived, receives about 1,000 letters addressed to Juliet.
If you didn't know, well now you do!!!
Anyone who lives alone and manifests no longing to be in a relationship is – in our times – almost automatically (though more or less secretly) viewed as both pitiable and deeply troubled. It's simply not thought possible to be at once alone and normal.
This sets us up for collective catastrophe, for it means that a huge number of people who have no innate wish to live with anyone else, and are at heart deeply ill-suited to doing so, are every year press-ganged and shamed into conjugal life, with disastrous results for all involved.
It is essential for the happiness of couples and the single that one regularly rehearses the very many good reasons why it's OK to spend one's life without anyone. Only once singlehood has completely equal prestige with its alternative can we ensure that people will be free in their choices and hence join couples for the right reasons; because they love another person, rather than because they are terrified of remaining single.
Here, then, are a seven good reasons to spend your life alone:
1. For a start, we should recognize that the idea of being deeply in love with one special partner over a whole lifetime, what we can call Romantic love, is a very new, ambitious and odd concept, which is at best 250 years old. Before then, people lived together of course but without any very high expectations of being blissfully content doing so. It was a purely practical arrangement, entered into for the sake of survival and the children. We should recognize the sheer historical strangeness of the idea of happy coupledom. A good Romantic marriage is evidently theoretically possible, but it may also be extremely unlikely, something only some 5 or 10 per cent of us can ever properly succeed at – which should make any failure feel a good deal less shameful. As a society, we've made something normal that's in fact a profound anomaly. It is as though we'd set up high altitude tight rope walking as a popular sport. No wonder most of us fall off – and might not want to, or be able to, face getting back on.
2. Those among us who chose to stay single should not be thought un-Romantic. Indeed, we may be among the very most Romantic of all, which is precisely why we find the possibilities open to us especially unappetizing. It's in the end the fervent Romantics who should be especially careful of ending up in mediocre relationships: relationships best suit the kind of people who don't expect too much from them.
3. Though it is a sign of some maturity to know how to love and live alongside someone, it may be a sign of even greater maturity to recognize that this is something one isn't in the end psychologically really capable of – as a good portion of us simply aren't. Retiring oneself voluntarily, in order to save others (and oneself) from the consequences of one's inner emotional turmoil may be the true sign of a great and kindly soul.
4. The most logical response to really liking someone can be to choose not to live with them – because it is almost impossible to cohabit and not eventually succumb to a degree of scratchy familiarity, contempt and ingratitude. The properly respectful response to love may be to admire, praise, nurture – and then walk away.
5. The only people we can really think of as normal are those we don't know very well. From close up, over long periods, almost everyone is condemned to seem pretty dispiriting.
6. Being alone spares you from constant reminders of how difficult and strange you are. No one is there to hold a mirror up – record your antics and constantly make you accountable for them. If you're lucky, you will be able to tolerate and even like yourself.
7. It may be better to feel alone and be denied sex outside of a relationship than inside one. The single are never denied hope.
All this isn't to say that being alone is without problems. There are of course drawbacks to both states, being single and being in a couple: loneliness in the one; suffocation, anger and frustration in the other. The truth is, we're simply not terribly good at being happy whatever state we are in. We will probably be a bit miserable rather often whatever our relationship status – which is ultimately an argument for neither rushing too fast into a couple, nor rushing too fast out of one.
Check Out How Adekunle Gold Reacted After Being Compared To R. Kelly On Twitter
Nigerian singer, Adekunle Gold has reacted after he was compared to world famous musician, R. Kelly.
R. Kelly and Adekunle Gold
One of Nigeria's famous singers, Adekunle Gold stunned fans with his reaction when he was compared to R. Kelly on Twitter.The singer apparently did not appreciate being likened to the disgraced singer and he responded when a follower told him he looks like the American.
"Our own R. Kelly. U Sha look like him maybe cos of ur hair do sha," a Twitter user told the Nigerian singer.
And Adekunle replied: "God forbid."
Share the post "Check Out How Adekunle Gold Reacted After Being Compared To R. Kelly On Twitter"